What is Yoga Content for CloudSuite FSM?
A content & Process Automation Platform
Yoga Content is a SaaS native multi-tenant invoice processing solution with a powerful integration to Infor CloudSuite Financials & Supply Management (FSM). Built on the Microsoft Azure Cloud Platform, it offers both cognitive services and workflow capabilities. Not only can you capture Invoice and P2P documents, but you can also extract data for enrichment, validate it with dynamic approval, or bring it into your existing or new workflows.
Built with over 15 years of experience designing and consulting on Invoice Automation Solutions for Infor and Lawson, Yoga Content will help you derive more value from CloudSuite FSM. Some core features are: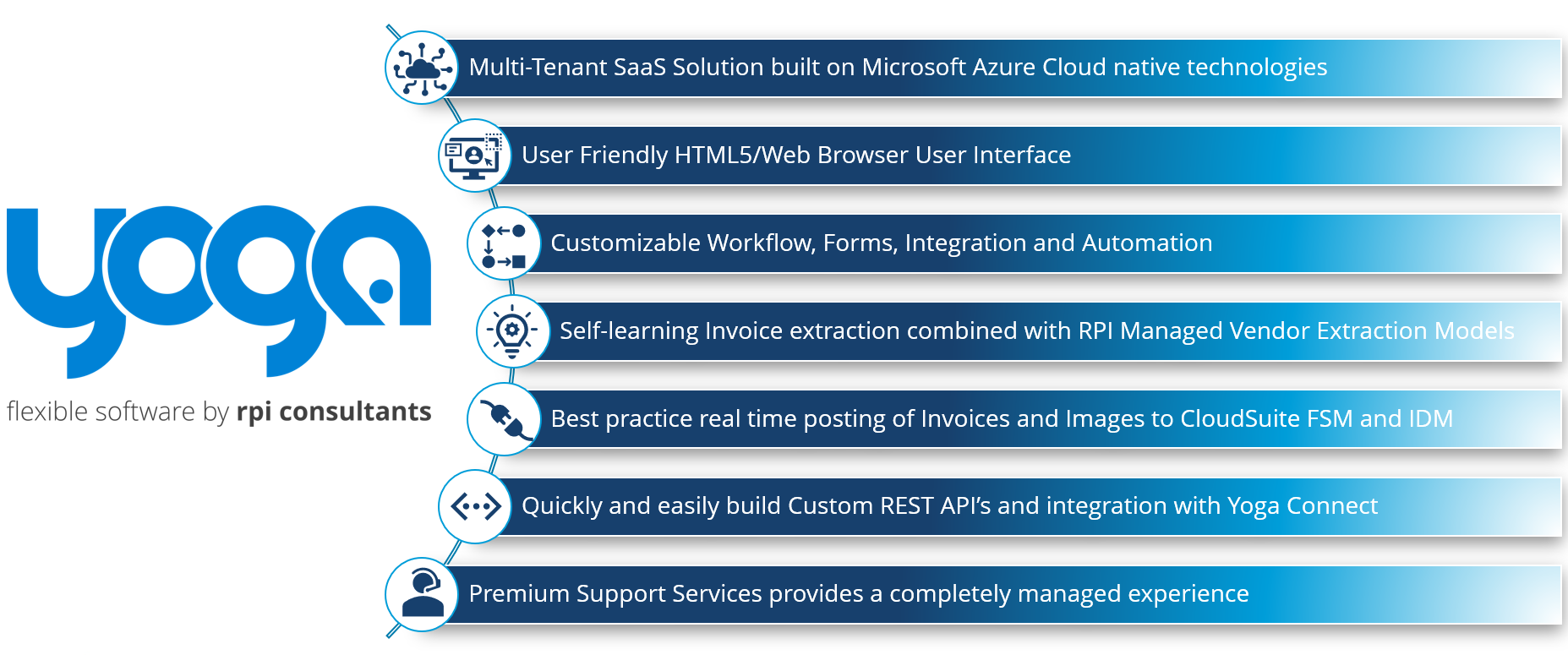 To learn more about what Yoga Content can do for you, watch the brief demo below.
As a premium service delivered by RPI Consultants, you are not responsible for installation of servers or infrastructure for Yoga Content. All necessary support and modifications are handled by RPI, meaning that it doesn't require a dedicated IT resource or overhead for administrative staff.
Yoga Content is part of RPI's Yoga Flexible Software Suite, which we've developed in-house to help fill gaps between business and enterprise software functionality. Yoga Flexible Software is a collection of products, solutions, and widgets based on RPI Consultants' real-world experience managing and integrating data between systems and processes.

Document Imaging & Storage Considerations
This webinar covers the entire spectrum of ECM software, from legacy systems to cloud-based solutions.
EDI & OCR Processing with Yoga Content
Learn more about how Yoga Content makes image generation easy without being tied to a singular OCR tool.